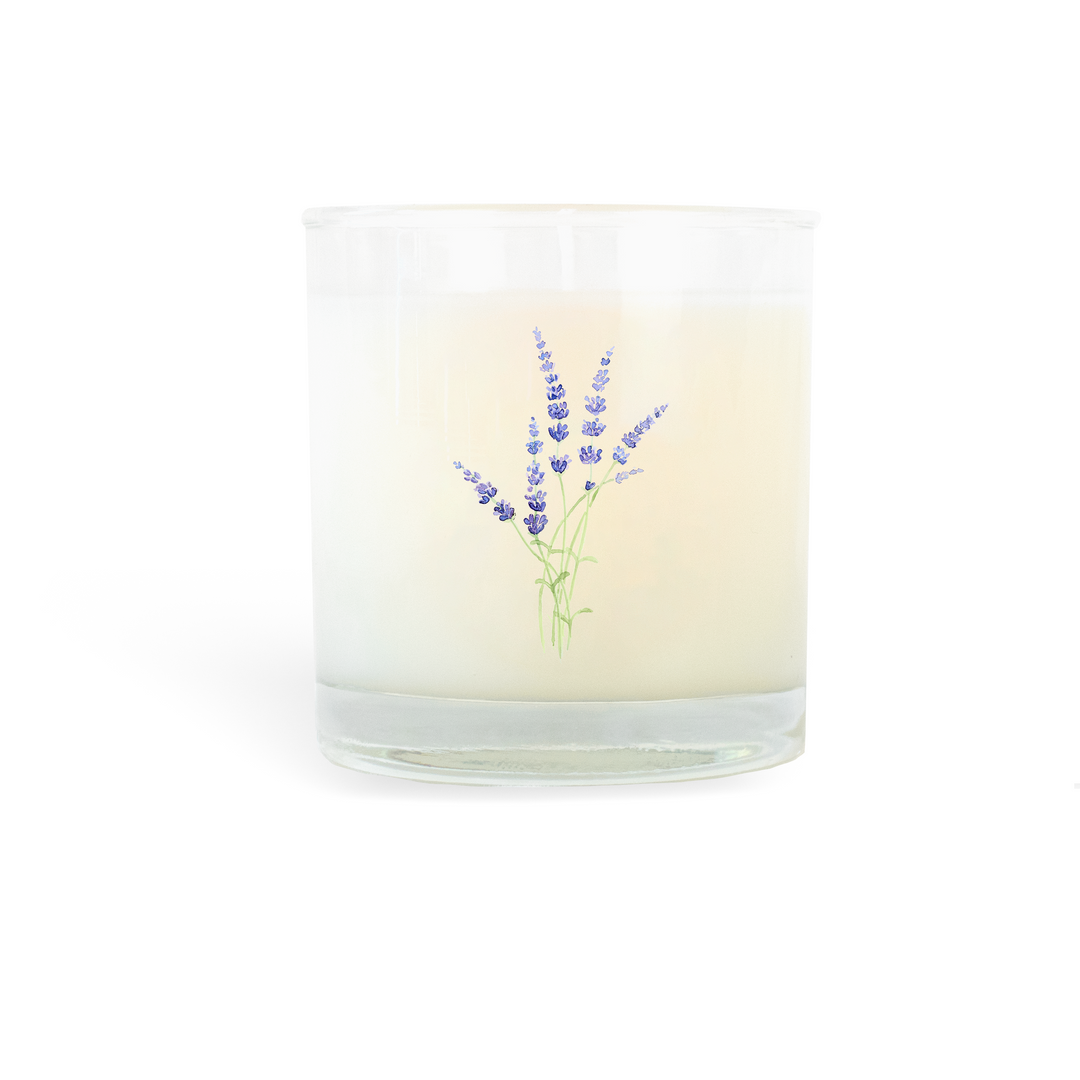 Lush Lavender Candle
---
Luscious French Lavender
This fresh and relaxing scented candle is lovingly hand-poured in Dallas, Texas. Experience the soothing aroma of French Lavender with our 8 oz hand-poured soy wax scented candle.
This luxurious candle features an original watercolor design by Dallas-based artist Taylor Paladino on the front of the glass, showcasing the beauty of lavender in a captivating way.
The candle is designed to fill your home with the calming and relaxing scent of French Lavender, helping you unwind after a long day. Made with high-quality soy wax, this candle burns cleanly and evenly, releasing the fragrance gradually for a long-lasting and enjoyable experience. Indulge in the tranquil scent of lavender with our luscious French Lavender scented candle.
Volume 8 oz | Ship Weight 1.1 lbs. | Burn time 40 hours 
---
ASK ABOUT SHIPPING TIMELINE HERE: