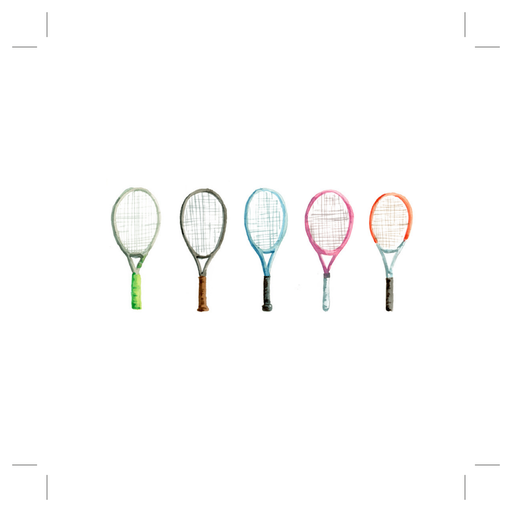 Tennis Rackets Gift Tags
---
Add a touch of sporty elegance to your gift wrapping with our gift tag set featuring an original watercolor design by Dallas-based artist Taylor Paladino. Each set includes nine heavy cardstock gift tags, each with a beautifully depicted design of five colorful tennis rackets, and a hole punched in the upper left corner for easy tying onto packages.
The vibrant colors and intricate details of the watercolor design capture the essence of tennis, making these gift tags perfect for sports enthusiasts and tennis lovers. The heavy cardstock material ensures that these tags are durable and can withstand handling and mailing.
Each set comes with a satin blue ribbon for tying onto packages, adding a touch of sophistication to your gift wrapping. The ribbon complements the design and color palette of the gift tags, making it a perfect addition to any gift.
3.5 x 3.5" | Set of 9 gift tags with satin ribbon!
---
ASK ABOUT SHIPPING TIMELINE HERE: