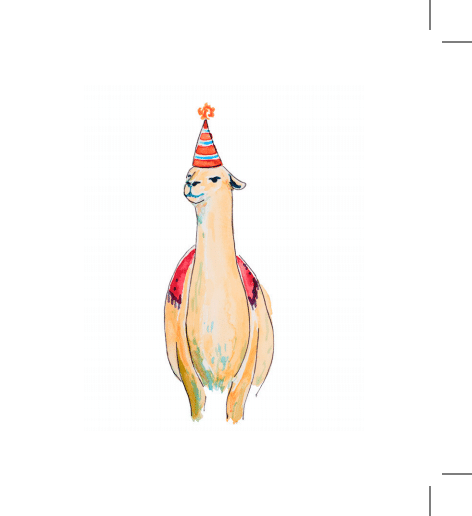 Birthday Llama Enclosure Card
---
Introducing our charming 3 x 3-inch enclosure card, featuring a whimsical watercolor illustration of a llama wearing a festive party hat and striking a majestic pose.
This petite card is perfect for adding a touch of fun to a gift, or as a small gesture to brighten someone's day. The high-quality cardstock ensures durability and longevity, and the blank interior allows for a personalized message to be written.
Whether you're sending a birthday greeting, congratulating someone, or just sending a quick note to say hello, this adorable llama card is sure to bring a smile to the recipient's face.
Available as a single or a box of 10
3x3"
---
ASK ABOUT SHIPPING TIMELINE HERE: