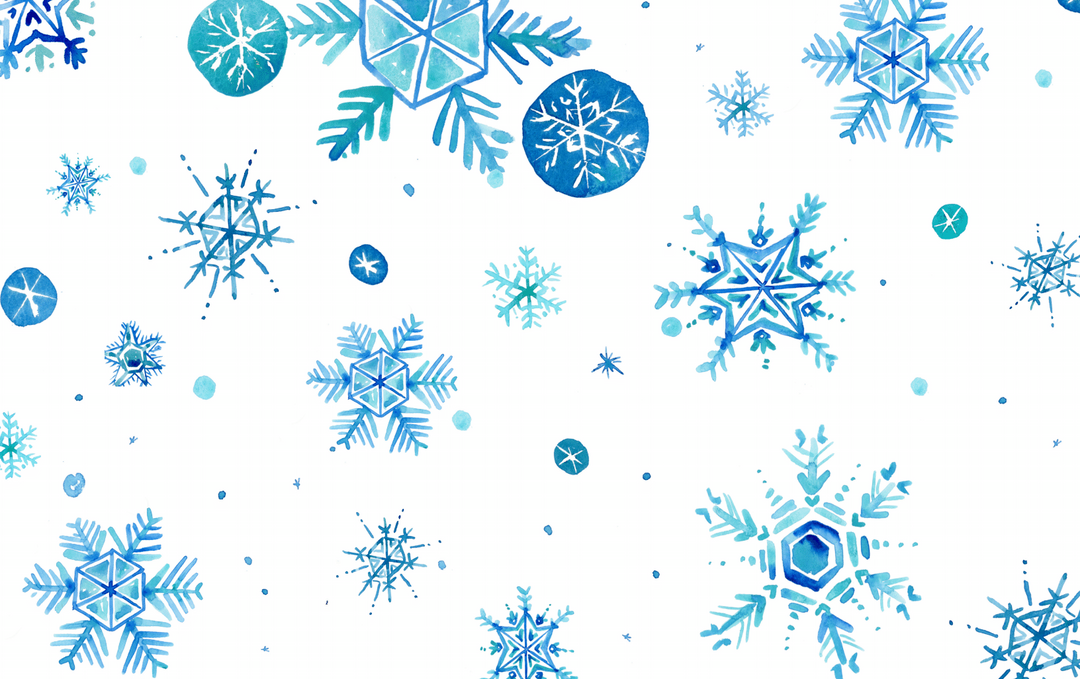 Snowflakes Placemat
---
Introducing our new 11 x 17" disposable paper placemat, featuring an original watercolor design by the talented artist Taylor Paladino. The front of the placemat showcases a stunning collage of multi-toned blue snowflakes, scattered in a delicate and intricate watercolor painting.
This placemat provides an elegant and festive touch to your dining experience. The exquisite snowflake design adds a touch of magic and wonder to your table setting, while the large size ensures that it accommodates all types of dishes and utensils.
The disposable nature of the placemat makes it a convenient option for special occasions or for everyday use, without the hassle of washing and cleaning. It's also a great option for holiday gatherings or winter-themed events, adding an extra touch of cheer to your dining experience.
(I keep some for mousepads, wrapping small gifts, and origami!)
Dimensions & more:

11 x 17" 20 sheet placemat pad - bound at the top
---
ASK ABOUT SHIPPING TIMELINE HERE: