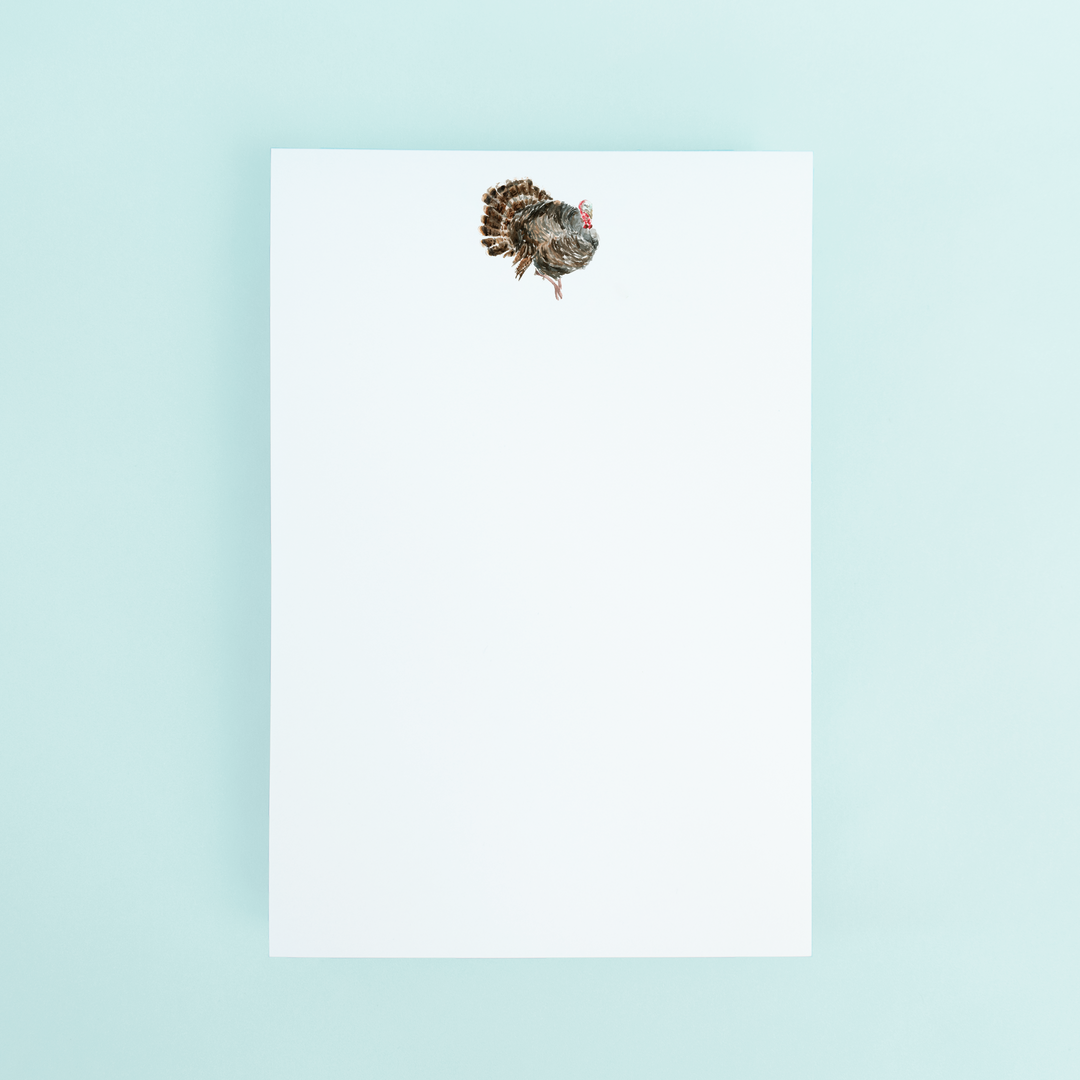 Turkey
---
Introducing the 4 x 6" tall notepad, featuring an original watercolor design by the talented Dallas-based artist Taylor Paladino. Each of the 50 sheets of plain, unlined paper is graced with a stunning turkey illustration at the top, adding a touch of rustic charm to your note-taking.
The smooth texture of the paper ensures that your pen or pencil will glide effortlessly across the page, while the thick cardstock provides a comfortable surface to write on.
And the turkey illustration on each sheet is truly a work of art. Taylor Paladino has captured the intricate details of the bird's feathers and features with breathtaking detail. The watercolor technique she has used adds depth and dimension to the image, making it feel almost as though the turkey is right there on the page with you.
This notepad is the perfect size for carrying in a purse or bag, so you can jot down notes, ideas, and sketches wherever you go. And with 50 sheets of paper, you'll have plenty of space to let your creativity run wild.
Dimensions & more:

4 x 6" 50 sheet notepad - bound at the top.
---
ASK ABOUT SHIPPING TIMELINE HERE: