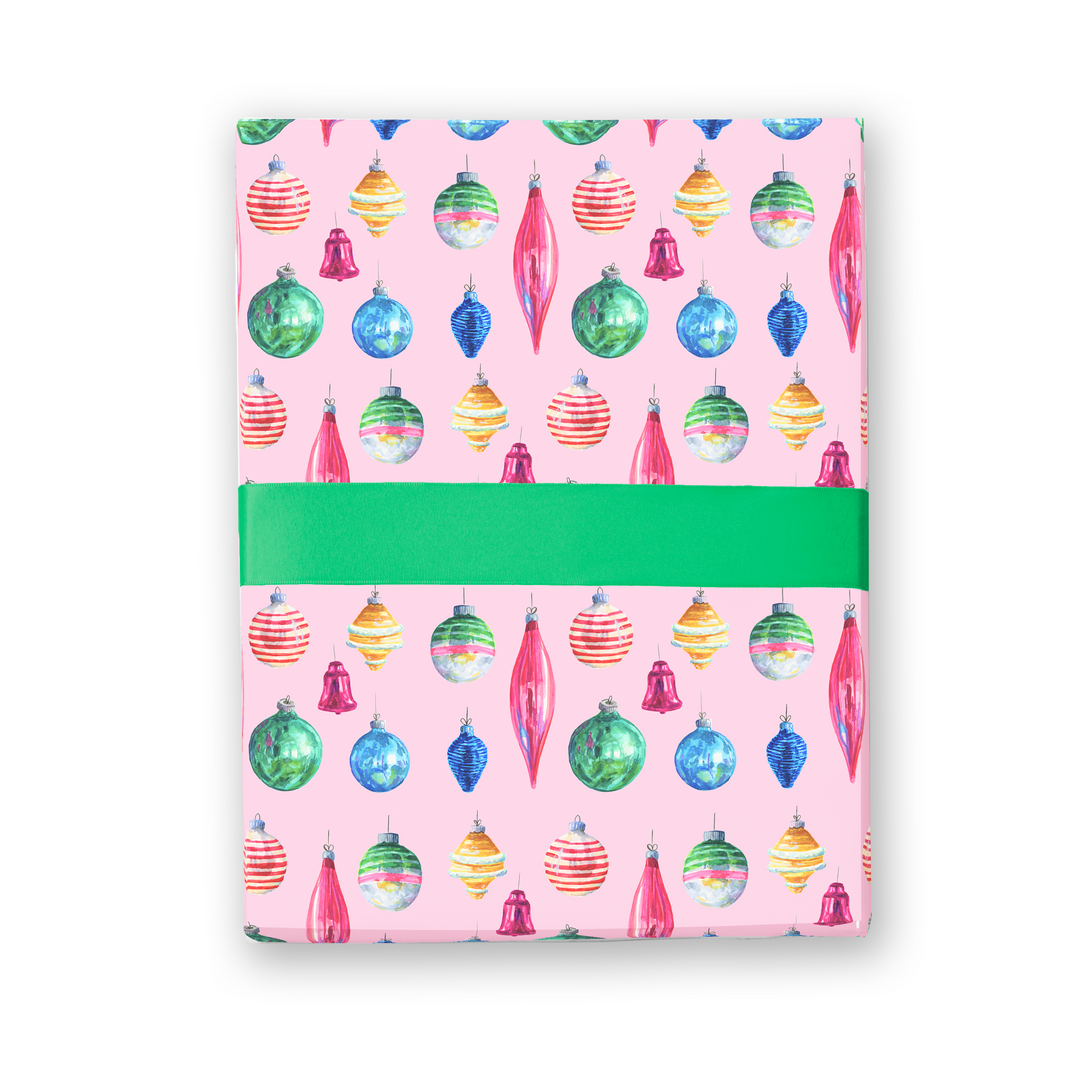 Pink Retro Ornaments Gift Wrap
---
 Introducing our Holiday Gift Wrap, featuring original watercolor designs by the talented Dallas-based artist, Taylor Paladino. This 30" x 10' roll of wrapping paper is a beautiful work of art with colorful retro Christmas tree ornaments covering the entire roll.
The ornaments are reflective of Christmases past, creating a sense of warmth and joy. The colors are bright and cheerful, adding to the festive mood.
Taylor Paladino's attention to detail is evident in every inch of this wrapping paper, making it a perfect canvas for wrapping your gifts. The quality of the paper is top-notch, ensuring that your presents will be wrapped securely and beautifully.
This Holiday Gift Wrap is not just wrapping paper, it's a statement piece that adds an extra layer of beauty and elegance to your gifts. The beautiful watercolor designs are perfect for adding a touch of playfulness to your holiday presents.
Dimensions:
Continuous Roll | 30" x 10ft 
---
ASK ABOUT SHIPPING TIMELINE HERE: